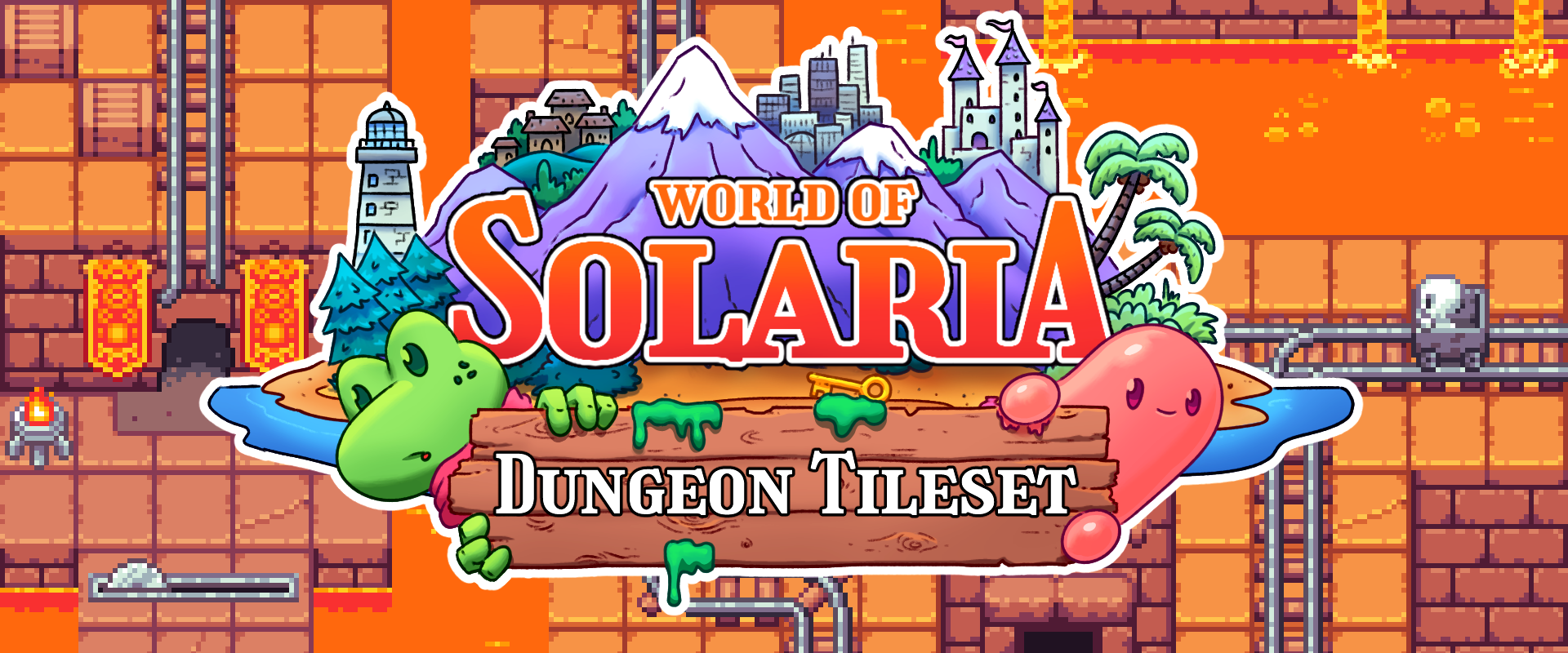 World of Solaria: Dungeon Tileset
World of Solaria: Dungeon Pack Launch!
---
My new tileset, the World of Solaria Dungeon Pack is now available! This one was a lot of work, but I'm proud of the outcome!
CONTENTS
16x16 Dungeon tileset: 1548 individual tiles.

7 wall types , 9 floor types, spike and saw traps, puzzle elements , minecarts and tracks , decorations, bridges, statues and more!

Tile Animations:

4-frame animations for water, traps, torches, switches.

5 Character and Enemy Sprites:

A hero character and 4 enemies, with colour variations. 4-frame walking and idle animations in 4 directions. Hero character features attack animations in 4 directions.
FUTURE
More character sprites! Monsters, NPCs, creatures and animals.
More tile animations!
More character animations! Dodging and evasion, special attacks and more!
More tile variations! Exteriors, boss doors, more items.
Possibly UI elements, autotiles and other stuff if there is demand.
SUPPORT
You can follow me on Twitter or Instagram! You can use the button below to support me on Ko-fi!
Files
World of Solaria Dungeon 1.0.zip
501 kB
Jun 14, 2021
Get World of Solaria: Dungeon Tileset