World of Solaria: Rural Village Tileset
World of Solaria: Rural Village Update 01 - Marketplace!
---
Hello!
Thank you to everyone who has bought this asset pack so far! To say thanks, I've updated the pack, and it's now double the size!
The most significant part of this update is new market tiles, featuring lots of items and colourful canopies to create a varied and exciting marketplace!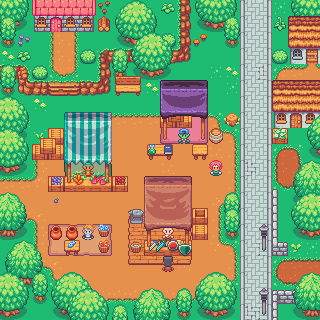 There are also new house tiles, to create thatched cottages for your rural village!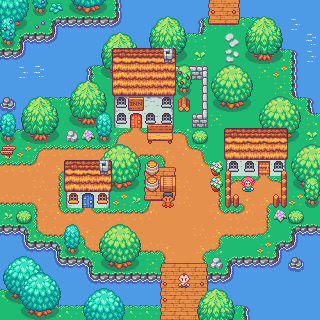 As you can see from these images, there are also 5 new character sprites, each with walking and idle animations! I've also taken this opportunity to correct and polish some tiles from the original set, and fix some other small errors!
Thanks again for purchasing, and enjoy the new update! I'm working on a dungeon pack at the moment, so there will be more to come soon!
Files
World of Solaria Rural Village Update 01.zip
1 MB
Jun 01, 2021
Get World of Solaria: Rural Village Tileset