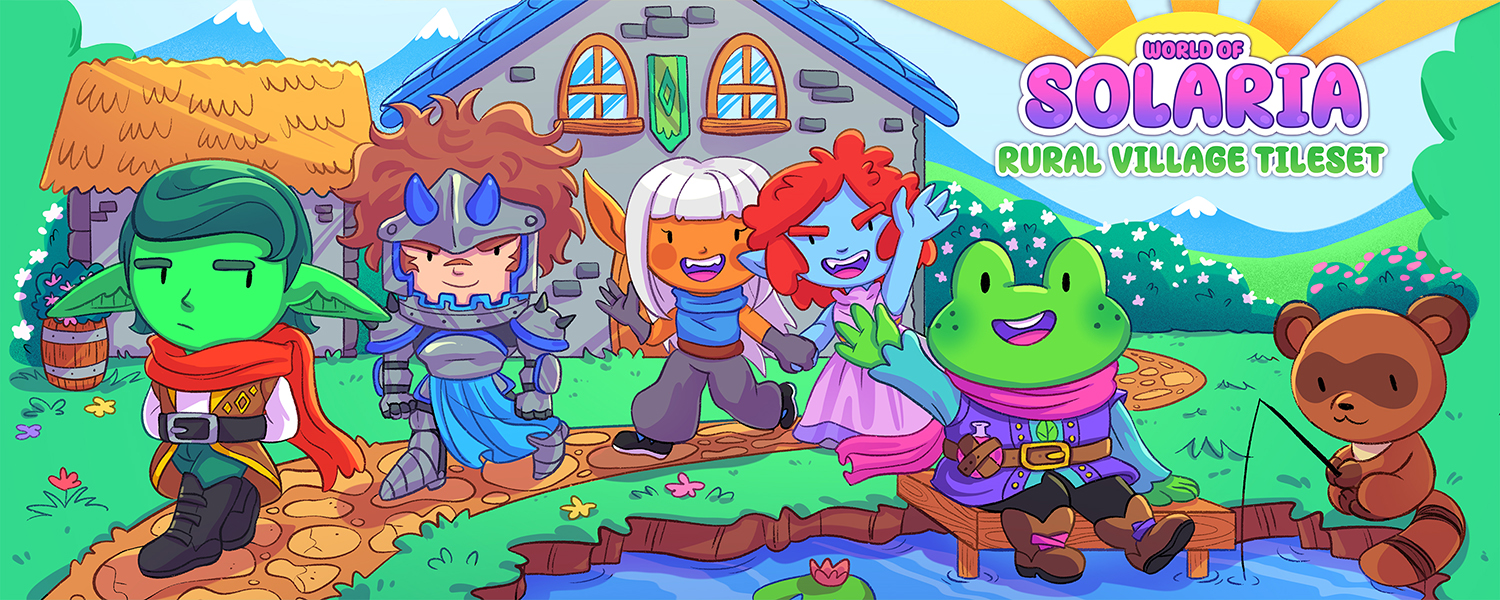 World of Solaria: Rural Village Tileset
Solaria Rural Village Tileset Update 05
---
HELLO!
102 new tiles have been added, as well as updates to all of the sprites, bringing them in line with the recent Sprite Pack.
NEW
Coiled rope decoration
New well decorations - Empty/full/roofed
2 new town entrance decorations
New potato/onion crates
New green and purple fish crates
New blue fruit crate
New pumpkin decoration
4 new potted flower decorations
New clover grass tiles
Animated cave grate - 4 frames
Smoke animation - 8 frames
New character portrait for Hero 01 - 8 expressions
UPDATED
Revised blue/orange fish crates
Revised sprites and spritesheets
Content updates from now on will likely become smaller as I focus on things like plug and play game engine compatibility, but updates will still be frequent!
LICENSE
What you can do:
Use in commercial and non-commercial video games and personal projects.
Edit the assets as much as you like for use in projects.
Publish work using these assets on websites relating to art, games, and similar.
What you can't do:
Resell, repackage or redistribute the assets in original or modified form.
Use the assets or derivatives in logo, trademark, or service mark.
Include these assets in game making tools, code templates, or NFT/crypto projects.
Files
World of Solaria Rural Village Update 05.zip
4 MB
Jan 03, 2022
Get World of Solaria: Rural Village Tileset